Find out the differences between four different types of food mixers.
Food processing is one of the most varied and fast-changing industries in processing. When it comes to industrial mixers for food, sanitation and precision are key. Cleanliness is essential for the safety of consumers as well as for regulatory compliance and reduction of liability. Beyond the basics, every food application is different. Even when thinking about dry mixes—there's tremendous variation. Here are a few of the key differences to consider for food processing in coffee, bakery, nutraceuticals and ready-to-eat.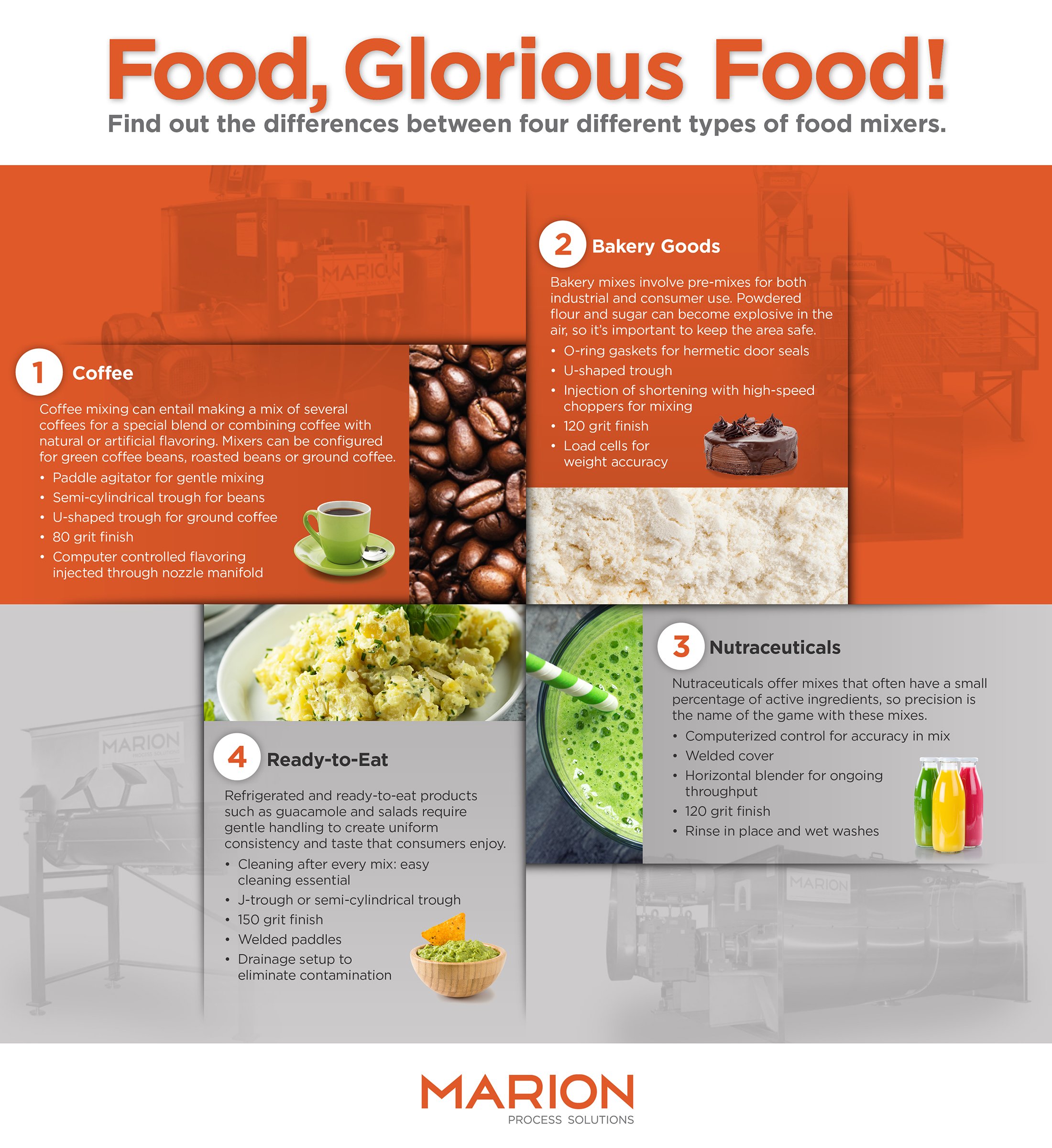 These four are just examples of how food processing varies from application to application. One of the great things about creating a custom mixer is that not only will it answer your needs today, but it will continue to serve your needs as the industry advances. We've worked with hundreds of food processors worldwide and we know food mixers—inside and out. Give us a call today to find out how we can set up the perfect combination for you.