Mixer Refurbishment— Refresh and Reset for Improved ROI
Facing a dwindling budget for capital expenditures? Need to improve the performance of your existing equipment? Even firms with the capital to spend find supply chain issues can delay new plant and processing equipment purchases or force a change in plans. There is another solution for companies striving to remain competitive in a challenging business environment— industrial mixer refurbishment or retrofit supplied by Marion Process Solutions.
Retrofits and refurbishment of older mixing equipment can extend its lifespan, improve product throughput and consistency, and equip it with increased safety features. An industrial mixer refurbishment can be completed in less time and for a fraction of the cost of a new equipment purchase.
Project managers might not be aware that extended lifespan is just the beginning of the potential benefits. Depending on the type of upgrade, it can help processors overcome labor shortages, reduce waste and increase production efficiencies. You don't have to wait until your mixer is broken for refurbishment. Instead, you can start looking into the options today to boost plant productivity.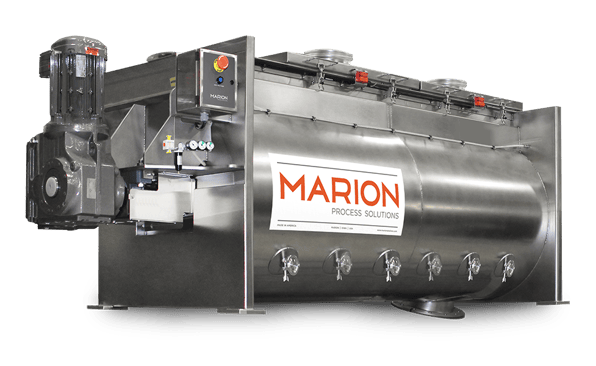 Customized mixers can last a lifetime when properly maintained and updated when needed.
Common Issues Leading to Mixer Refurbishment
A volatile labor market has caused existing staff to be stretched thin or shifted employees into new positions where they might be unfamiliar with equipment needs and maintenance procedures. As a result, staff might only have time for the essentials, which will lead to equipment neglect and attrition.
One common situation that leads to service issues is that the maintenance crew and operations teams seldom inspect the mixer's interior components. It is easy to tell when other physical features, such as a mixer seal, need replacement. Ingredients such as dry powders will leak. As the clouds of dust increase in intensity, they are hard to ignore and can pose a safety hazard or cause premature shaft wear.
Less obvious signals could include the need to increase mix times or mixing speed to achieve product consistency. One frequent source of trouble is the mixer blades, which can wear thin over time and lose effectiveness. In worst-case scenarios, the Marion service team has found blades completely wrapped around the mixer arm and basically non-functional.
Whether companies experience obvious or more subtle signs of a mixer slowing production or impacting finished product quality, this should trigger a call to Marion to service your commercial mixer.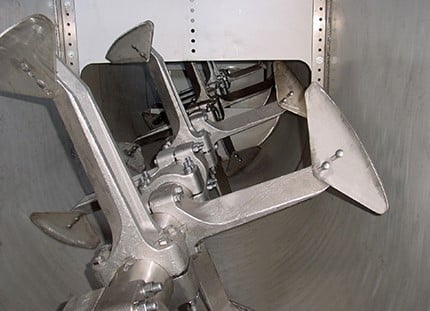 Bolted blades can be switched out when needed due to wear and tear.
Physical Parts Replaced During Mixer Refurbishment
All machines experience wear and tear, and industrial mixing equipment is no exception. And even if you think your parts are fine, a mixer's multiple physical components can be replaced to enhance or improve its functionality, throughput and safety. These include:
covers/doors

discharge

blades

seals, gaskets

bearings

safety switches

choppers
One of the most common types of retrofitting involves adding choppers or intensifiers to the mixer. Choppers can break up damp or dry compacted materials that would be difficult to disperse using conventional agitation methods. For example, they break up lumps or agglomerates in commercial food processing and pharmaceuticals, help disperse pigments evenly from batch to batch and ensure certain chemical compounds achieve a homogeneous result.
Some manufacturers find they need to add choppers to improve their mixer's capacity. For example, consider when throughput needs to improve, or the mix has an ingredient change. Now the mixer needs increased mixing capability, not necessarily replacement.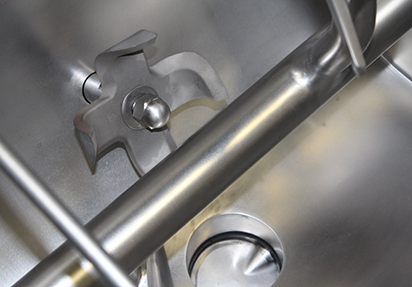 Choppers can be added to a mixer for improved performance.
Updating Automation and Controls
Another common refurbishment on older mixers would be an update to add mixer automation and controls. These enhancements can improve mixer safety by reducing the operator interface or making bypasses more difficult. Enhanced automation helps reduce the potential for human error in consistency, temperature, timing and more. Manufacturers producing more than one product can program multiple recipes or formulations into the mixing unit for future use.
Controls are also a great way to free up staffing for other duties or respond to labor shortages. Automated weighing, ingredient measuring or automatic shutdowns protect throughput without the need for an attendant. Finally, automated controls can alert the operator of system problems or inconsistencies for instant troubleshooting to solve the problem and avoid waste or breakdowns.
Benefits of a Mixer Refurbishment
Save time, improve safety, and extend equipment life with a refurbishment performed by Marion's commercial services unit. Refurbishment also means:
Preserving the plant footprint

-

companies can increase productivity and streamline production without taking up more space

Avoid changing out other equipment

- maintaining the same upstream and downstream equipment without recreating the line

Lowering energy use

-

Both physical parts and automated controls that standardize production and mix times improve energy efficiencies to reduce costs

Reducing material losses

-

An efficient mixer and mixing process preserves ingredient integrity because batches are not ruined by improper mixing

More agile than replacing

- get the features you need without having to wait for new equipment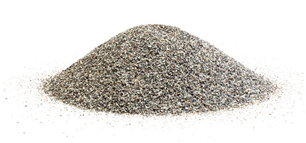 Abrasives can cause significant wear and tear on a mixer.
Process for Preventive Maintenance or Service Calls
Not sure if you need maintenance, refurbishment or new equipment? Marion provides field service and maintenance for industrial mixers for most models and styles, whether manufactured by Marion or not. Our goal is to meet your company's requirements and return production to optimal running times and efficiency.
It starts with a call or an email to the service department where a staff member will help diagnose the issue. It might be a simple problem that the in-plant staff can solve, or one that requires a personal service visit.
In the latter case, the Marion service team will send a quotation or estimate for the plant visit and then schedule the service. If the service call triggers an equipment purchase or extensive refurbishment, the charge for the service call may be credited back to the customer.
In rare instances, companies will experience a catastrophic failure. However, 90% of service calls involve preventive maintenance or mixer "health checks." This preventative maintenance can help avoid unplanned shutdowns that can halt production and drastically impact profitability. During a routine preventive maintenance visit, the service agent will change the seals or blades. Among other care checkpoints, he or she will also check the bearings and oil in the gearbox.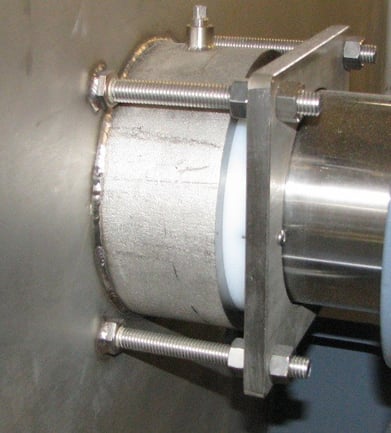 Seals can be one of the parts replaced during a maintenance visit.
Measuring for a Refurbishment or Retrofit
When a mixer requires refurbishment or a retrofit, as a first step, the Marion service specialist will take physical measurements of the equipment.
These measurements translate into engineering drawings which then pass through the approval process. This ensures both parties understand project parameters and what the project hopes to achieve.
This is followed by on-site installation, support and supervision, along with site acceptance training. It is important to train the maintenance staff to properly care for the mixing equipment and establish a maintenance schedule.
Retrofit, Refurbish and Relax
On the days when it seems someone threw a brick into your mixer, it helps to know a company dedicated to professional service like Marion can fix any mixer issue. A refurbishment or retrofit can extend the lifespan of your capital equipment to conserve space and simultaneously improve throughput and plant safety.
As part of the consultation for refurbishment, Marion will recommend the spare parts the client should warehouse in the manufacturing plant. For example, chopper motors are expensive to ship and could also have a long lead time. Advance procurement can bypass supply chain issues and save weeks of potential downtime.
From start to finish, Marion Process Solutions has the team that gets to know your plant, team, products and needs. We can help create the equipment plan for now and in the future. Let us know how we can help you. When you're ready to talk to one of our application specialists, please complete our contact form or call 800-397-6371. At Marion, we enjoy talking through a challenge and turning it into a solution.