Hemp and cannabis processors are turning to industrial drying equipment as they ramp up the volume of product being processed. Choosing the right equipment will help bring capacity, quality and profits into alignment. Below are a few tips to help get you pointed in the right direction.
You may also want to take a look at our in-depth Thermal Processing Handbook to learn more.
Trust but verify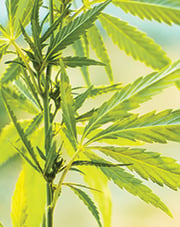 Like the thermal processing applications they work with, equipment manufacturers come in all shapes and sizes. While the processing of biomass is a decades old industry, industrial production of hemp and cannabis isn't. Booming markets attract attention and new technologies, so it's important to verify the track record of the manufacturers you're working with for two reasons. First, your drying equipment will be with you for decades. Make sure vendors have the longevity to stand behind the equipment and provide you the parts and services you'll require for years to come. Secondly, as with all business partners, experience matters. Seek out proof of previous experience with products that are identical or closely related to the ones you want to process.
T

rust but test
Related to the above is the second foundational element for validation of drying technologies: the ability to test the equipment. Any reliable manufacturer will have a test lab, so you can run real laboratory tests, and, in many cases, pilot-scale tests to replicate something similar to a production environment. Real testing of the variables in a drying process not only provides you assurance of quality and throughput, but also gives you peace of mind regarding that vendor's working style. Even though it seems like a one-time purchase, thermal processing equipment needs can change, and chances are that in the future, you'll find yourself testing new products or needing machine modifications or maintenance.
Stay ahead of the regulation

s
If you're processing cannabis for human consumption (CBD, medical uses, recreational), you can expect that as the industry gains attention, regulators will continue to adopt standards similar to those found in pharmaceuticals, nutraceuticals and food products. This means that the equipment you use should align with CGMP (Current Good Manufacturing Practice) standards for both the operation and cleaning requirements. A smart move is to play it safe and look to the future because of the long-term implementation of the equipment being purchased.
Consider Total Cost of Ownership (TCO)
The up-front investment in thermal processing equipment can cause processors to try to cut corners on cost only to find that long-term maintenance is more expensive. Obviously, replacement parts and maintenance vary depending on the equipment, and so does the long-term viability of the equipment. In other words, the ability of the equipment to be relevant as your products develop and the industry demands shift is an important consideration. Costs are affected by issues such as cleaning requirements and the space requirements for the equipment, plus buffer space for equipment that is so hot it could cause damage to the surrounding equipment (and people). Furthermore, some equipment have longer warm-up times that can eat into energy costs or reduce the throughput of the equipment while it is warming up to optimal temperature.
Do your homework on

heating methods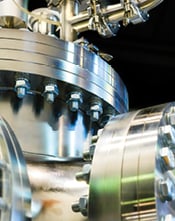 Industrial thermal processing includes hot air ovens, drums and tunnels, freeze drying, microwave, rotary and tray dryers. Most of these can process hemp, but for cannabis for smoking, you may want to consider slower methods such as freeze drying. The combination of vacuum processing can be particularly relevant for preserving the value and aesthetics of some cannabis products, while lowering the process temperature and maintaining rapid drying times. Adding agitation can ensure consistency in large batches of hemp products. Simply said, each method has its pros and cons, which are described in detail in our Thermal Processing handbook. Educate yourself on the different types of technologies, as well as the specific models and manufacturers available.
Now that you've got your checklist, here are some ways you can dive deeper into the potential of industrial thermal processing in hemp and cannabis production: