The agitator is the heart of your industrial mixer. Agitators have different qualities that are appropriate for different mixes. Sanitary agitators need to have welded rather than bolted surfaces. For some types of mixes, gentle mixing is appropriate, while other mixes need a more vigorous motion. Mixes that case wear on the agitators should have replaceable paddles if the sanitary requirements allow. The information below shows you the range of agitators available with Marion mixers and provides guidelines for how to choose the right paddle for your application.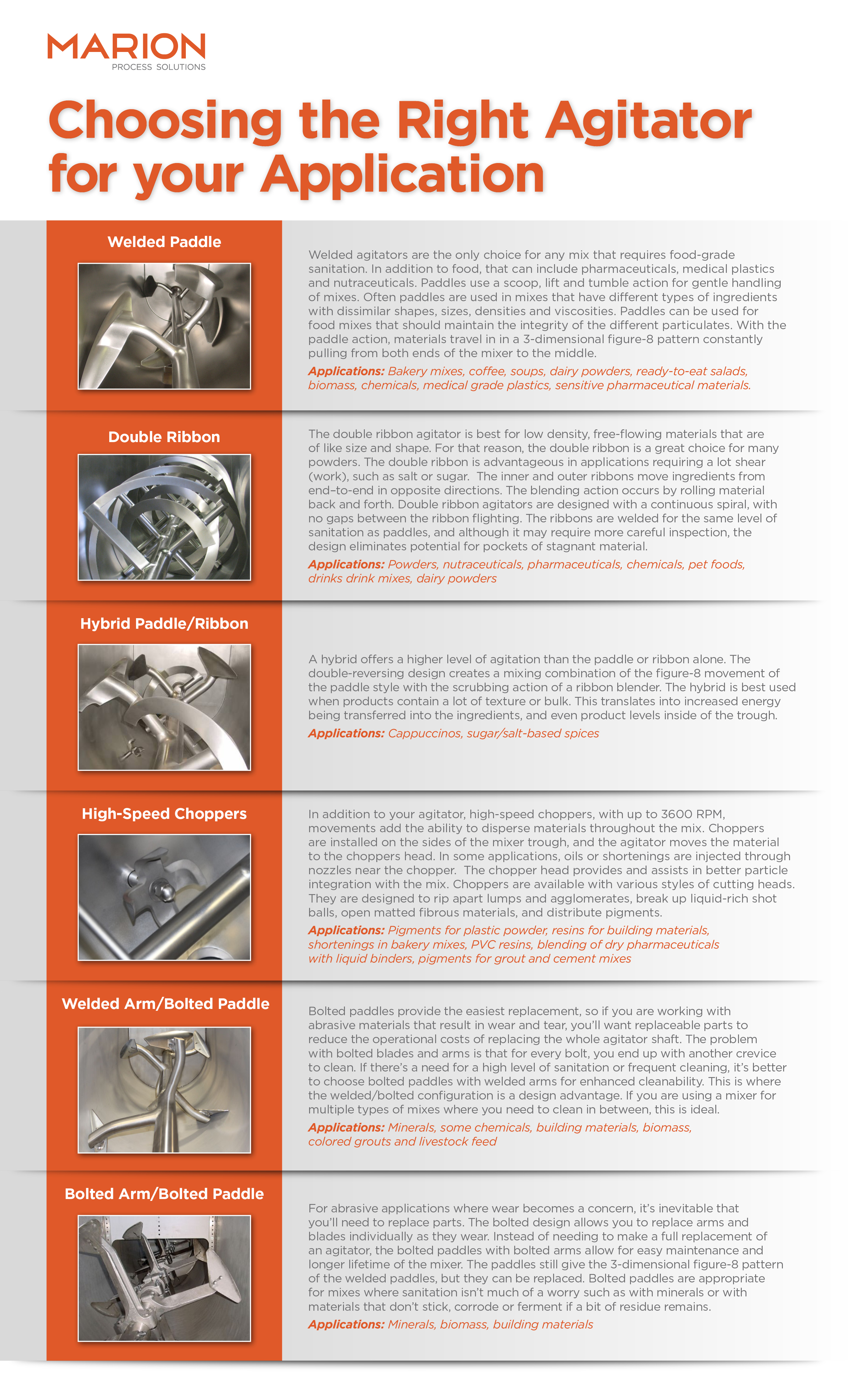 Choosing the right agitator extends the usefulness of your mixer and results in lower operational costs. The agitator movement will determine the consistency of the mix as well as the processing times. The sanitary profile of the agitator influences operational costs for cleaning and maintenance. Taking the extra time to consider the right agitator is an important consideration in optimizing your industrial mixing equipment.
Want to learn more? Connect with us. Also, check out our other infographics on food: Industrial mixing for food and Leaning In: Safety in Cleaning Mixers.